Other Products
Virtual Jogs and Bike Rides
We also offer faster-paced scenery DVDs for use either while jogging on a treadmill or cycling on stationary indoor exercise bikes. These Virtual Scenery DVDs will make the time spent on your stationary bike, upright bike, recumbant bike, spinner, instride cycle, mini-cycle, Airdyne, or Endurocycle go by quickly. We currently have seven different Virtual Jogs & Bike Ride Scenery DVDs filmed in Ireland, Scotland, Canada and the USA - click on our DVD Catalog link for an up-to-date list of all of our Jog and Bike Scenery DVDs. We'll continue filming new Virtual Bike Rides in scenic areas of the USA and Europe over the coming months and years so that you can continue to enjoy the time spent exercising!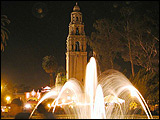 Constantly Adding More:
We are constantly traveling the world to film more Virtual Walk, Virtual Jog, and Virtual Bike Ride DVDs for our expanding Virtual Experience Catalog. Recently we returned from Egypt where we filmed Virtual Walks in High Definition at the Pyramids and several of the major temples. We also filmed new walks, jogs, and bike ride scenery DVDs in Ireland and Scotland, in Italy, in the Greek Isles, and in Istanbul. Those and other DVDs will be released over the next 12 months.
We Are Professionals:
We use nothing but professional tv cameras and Steadicam camera stabilization equipment to film our Virtual Walks. In fact, some of our European tv footage has been sold to and used in motion pictures and documentaries shown on the History Channel, the Biography Channel, ABC, NBC, CBS, A&E, plus tv networks around the world.
Upcoming DVDs:
The following Virtual Experience DVDs have already been filmed and are in the editing process - look for them soon!
A walk at the Pyramids and Temples of Ancient Egypt
A walk in Ancient Pompeii
A walk in the Medieval town of Viterbo, north of Rome
A walk on the Greek islands of Santorini, Corfu, and Rhodes
A walk on the Italian islands of Murano and Torcello
A walk in the UK cities of Salisbury and Canterbury
Two more walks in Hawaii
A walk in Coldwater Canyon near Hollywood
A walk in Maine's Acadia National Park
A walk through two cypress swamps in southern Florida
A Jog and Bike Ride through Beverly Hills, California
YOUR MEMBERS WILL LOVE EXERCISING IN EUROPE!
Help motivate your members as they exercise in your fitness center! Help your members attain and maintain fitness with our DVDs which feature locations in the United Kingdom and Italy. Your members will be able to exercise in Rome, Venice, along the Amalfi Coast, or even in 9 quaint English villages in the Cotswolds. These DVDs will increase your members' motivation and enjoyment as they view our Fitness DVDs while they exercise in your fitness center, gym, health club, or other facility.
Instead of watching news or typical programming on your TV monitors, your members could be enjoying the amazing scenery of the Amalfi Coast as they "travel" to locations they may have traveled to in the past, to locations they might wish to visit in the future, and to locations they may never visit but would like to "see" nonetheless. Your Fitness Center members can experience virtual travel as they exercise on a treadmill, an elliptical, a Nordic Track, an exercise bike, or any other type of equipment. Thousands of customers have told us that they enjoy their exercise more and the time seems to "fly by" while viewing our Virtual Walk DVDs as they exercise.
Our set of 10 different Virtual Walk DVDs, designed specifically for Fitness Centers, Gyms, and Exercise Clubs is only $99.95 with FREE PRIORITY SHIPPING to the USA. Your Fitness Center members will enjoy traveling through beautiful locations throughout the world as they exercise. Your members may enjoy visits to places they have visited and enjoyed in past travels, or they may discover the beauty of a previously-unvisited site. Your members will find our Virtual Experience DVDs to be an enjoyable enhancement of their exercise program and the time spent exercising will "fly by!"
Your Fitness Center, gym, health club, or other facility can provide your members with extra motivation to exercise, by arranging for your members to view our Fitness DVDs as they exercise. Turn boring into exploring! Make exercise more enjoyable and also educational. Your members will look forward to exercising and traveling through beautiful locations such as the Cotswolds Villages in England, Rome in Italy, Mount Desert Island in the United States, and other picturesque destinations throughout the world. Time spent exercising will fly by, and your members will be encouraged to participate more fully and more often in their exercise routine. Our Fitness DVDs are so rich in detail that your Fitness Center members will notice something new each time they view a DVD. Whether exercising for attaining or maintaining fitness, your Fitness Center members will enjoy the enhancement of their exercise routines through simultaneous travel to scenic locations worldwide!
Give your Fitness facility a plus: allow your members to travel while watching our Fitness DVDs as they exercise!
"Your product has made it much easier for me to get on the treadmill, as my Cardiologist has suggested to increase my workouts from 3 times per week to 6 or 7 times. Before finding your product, I had used regular travel DVDs during my workouts, but frankly, they did not inspire motion or a walking cadence as your virtual walk DVD does. I now enjoy the workout, rather than merely endure it. I'll undoubtedly add more in the near future, including the virtual bike rides for both my treadmill and my stationary recumbant. Great product! Allen (age 63)"
Your Gym can have a set of 10 of these unique Virtual Walk DVDs at a special price for Gyms only of $99.95 with Free Priority Shipping! That's a 33% reduction from the regular retail price on our Treadmill Walks website! Order your set today - Your Members will love them.
This Set consists of 10 of our most popular European Virtual Walk DVDs: (Click on each title for a very detailed description with photos from that DVD.)
And each of the 10 DVDs features a separate BONUS CHAPTER - 4 to 16 minutes in length - with a featurette on the locale of that DVD. To watch clips from the 10 DVDs, Click Here.
ORDER YOUR SET OF 10 DVDS HERE